A developer in Dubai has revived a project to boost the local port by building a $183 million tower.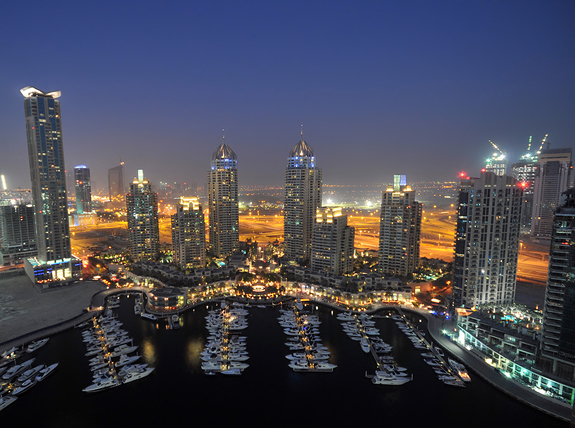 The project had been long delayed for various reasons but the Omniyat Group once again began work on a 48-storey tower in Dubai Maritime City as they decided that the Emirate's current property boom is a sustainable one.
Dubai rents have been rising consistently with prices now at the same peak point they were at in 2008. As such, work on dozens of building projects across Dubai have resumed and even more have been announced. Mahdi Amjad, chief executive of Dubai's Omniyat Group, said of the latest developments in building work:
"I don't feel there's oversupply; we will see sustainable growth rather than the large jumps seen in the last two years. You need to focus on the fundamentals and Dubai has demonstrated that its financials are very strong — tourism, trade, the attraction Dubai has globally — Dubai's real estate market is much more mature than it was before."
The 225 unit tower in Dubai Maritime centre has been valued at 600 million dirhams ($163 million) by the developer and is estimated to be completed in 2017. The Maritime City was announced in 2003 and supposed to be completed by 2012 but a property crisis saw demand fall of in the Emirate and so the project was halted. Current developments will come as a great relief to many as it shows Dubai is back on track with its concerted growth.
Omniyat's tower is 80-90 percent funded through equity from its shareholders, bank lending and off-plan sales and of further building projects Mr Amjad said:
"We will be awarding over 2 billion dirhams of construction (contracts) over the next 6-9 months."
Dubai maritime city is part of DryDocks World, which restructured $2.2 billion of debt in 2012, and both are part of Dubai government owned Dubai world. Dubai Maritime City redesigned its master plan after several companies failed to build on their plots, with the development now scheduled to include 53 projects. These failed bids came in the wake of the financial crisis which caused great troubles for many developers in the area.
Omniyat is a privately-held company which is jointly owned by Dubai-based and Kuwaiti investors. It values its portfolio at 12 billion dirhams and they hope to double this by 2020.
For more information on opening a company in Dubai or Dubai Free zones visithttps://www.openadubaicompany.com/contents/the-free-zones.html or email us at  [email protected]